BIOGRAPHY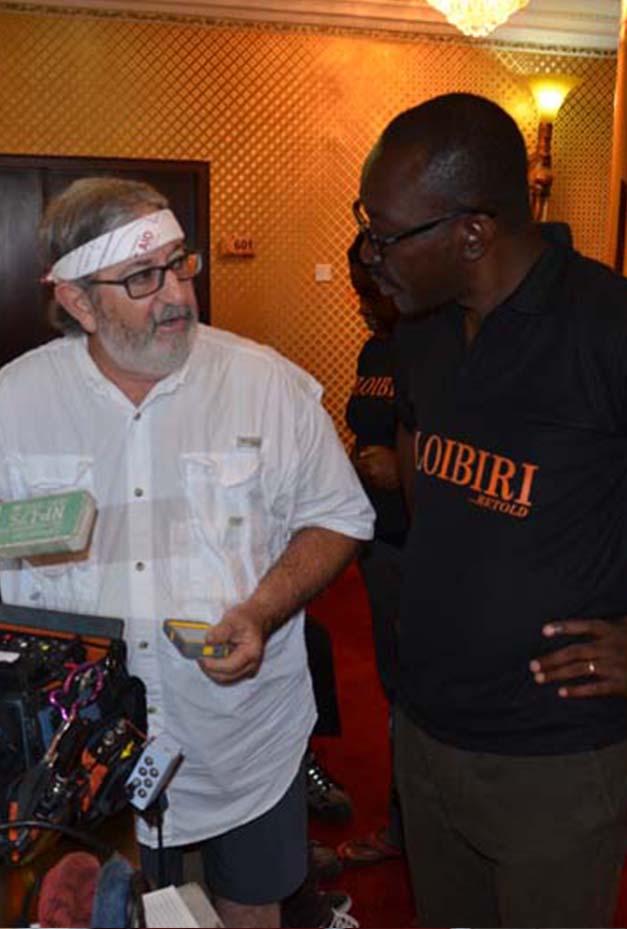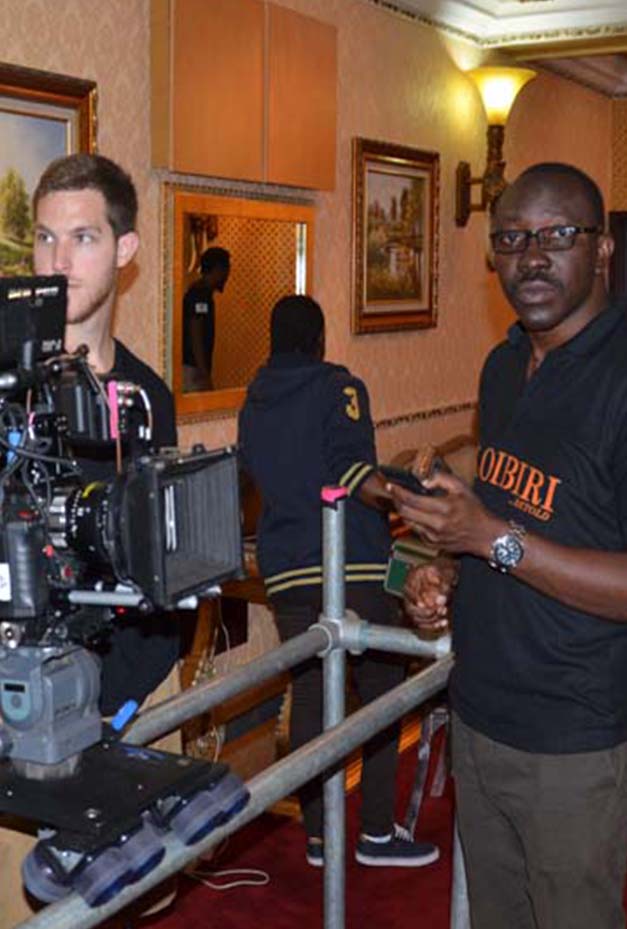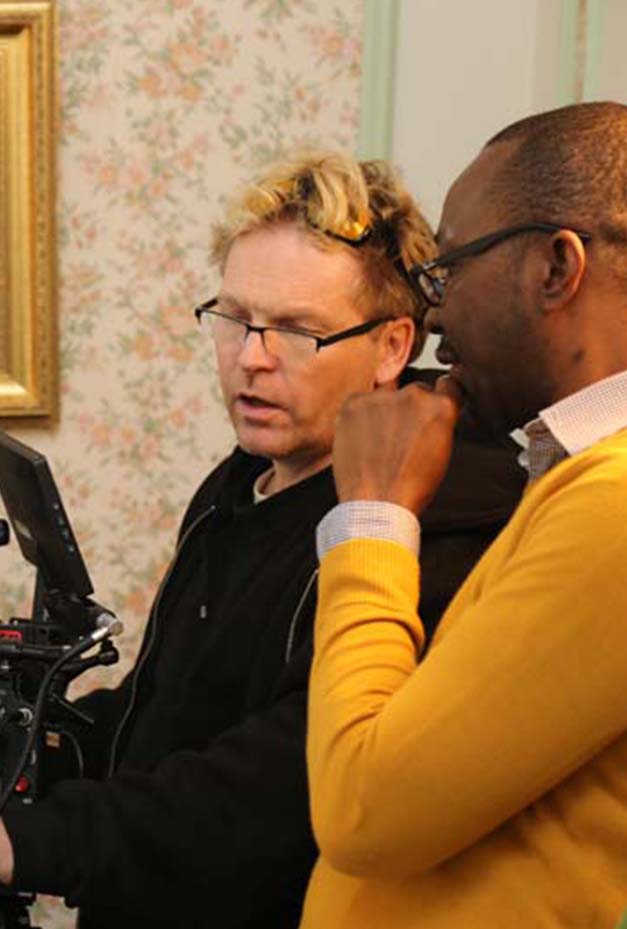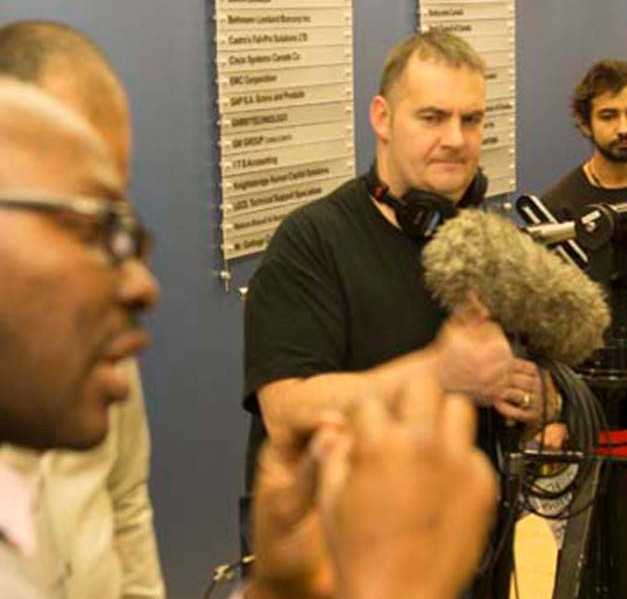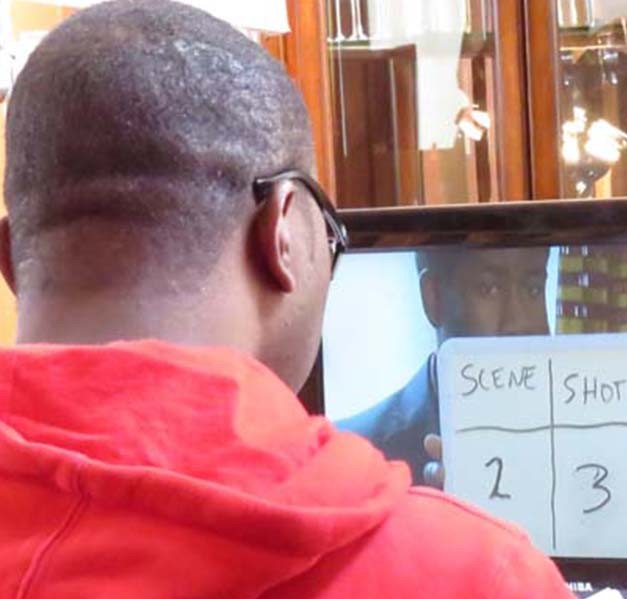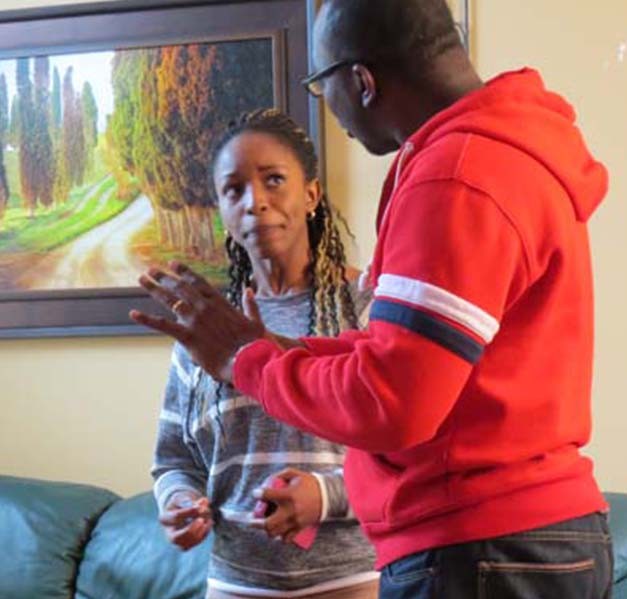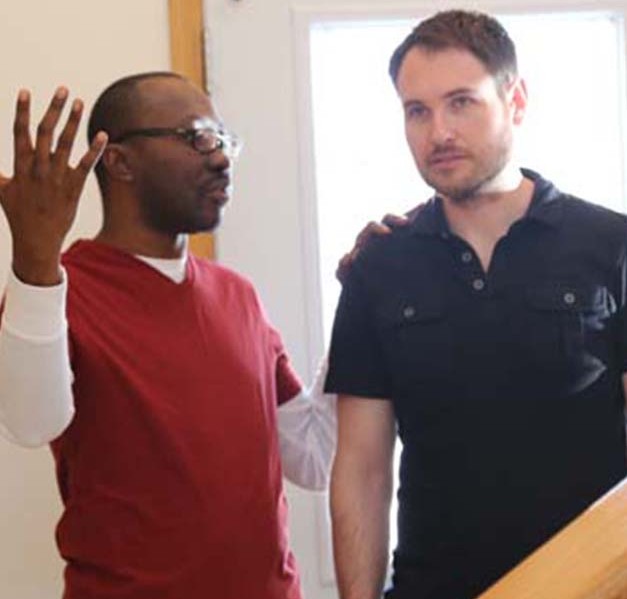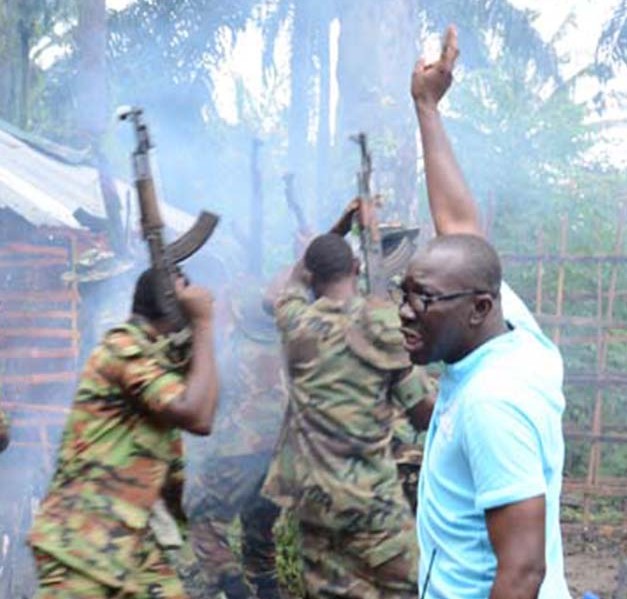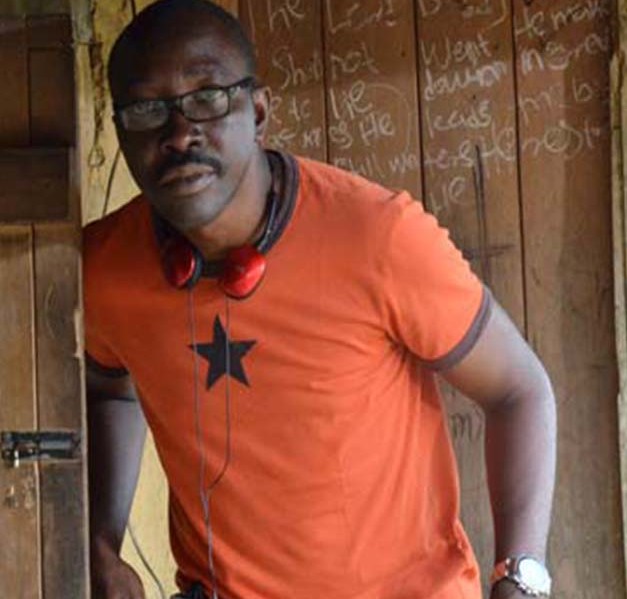 Rogers Ofime (born March 10, 1973) is a Nigerian-born Canada-based filmmaker, movie director, television producer, and entrepreneur. He is renowned for producing several notable Nigerian television soap operas, including The Johnsons and Tinsel. Ofime is a multiple award-winning filmmaker who has produced over 180 telefilms, about 5,000 episodes of TV series, 8 short films, 10 documentaries, and about 30 TV commercials, including those of Interswitch, United Bank of Africa (UBA), Wema Bank, Nokia, First Bank of Nigeria and more. Rogers Ofime is famous for being the first Nigerian producer and filmmaker to produce the multi-camera studio-based television daily soap opera. This laudable feat was the first of its kind in all of east, west, and north Africa. He is the man behind the scene of most of the award-winning blockbuster movies from Nigeria's Nollywood. Ofime is the Executive Producer at Native Media Incorporated and the Chief Executive Officer at Theatron Media, an international filmmaking company based in Winnipeg, Manitoba, Canada. Rogers Ofime has won the highly coveted Africa Magic Viewers' Choice Awards a number of times on different projects including movies and sitcoms.
Rogers Ofime completed his primary school education in May 1985 at St. Paul's Primary School Ebute Metta, Lagos, Nigeria. He then proceeded to Iponri Grammar School in Iponri Lagos State where he graduated in June 1991. From a young age, Ofime had clear-cut direction about what he wanted and where he was headed. After his secondary education, in May 1994 he obtained a Certificate in Drama from the Obafemi Awolowo University in Osun State, southwest Nigeria and another Certificate in Music from the same university in May 1996.
Rogers Ofime graduated with a Bachelor of Arts (BA) in Dramatic Arts from the Obafemi Awolowo University, Osun State, Nigeria in July 2000. With an unmatchable passion to grasp all there is to learn, Ofime proceeded for his Masters of Arts degree (M.A.) and in October 2004 he obtained his M.A. in Theatre Arts from Nigeria's premier university, The University of Ibadan, Oyo State, Nigeria. He made a Ph.D. grade as he was outstanding in his class. Ofime had always been passionate about self-improvement and personal growth and that made him enrol for a certificate course in Business Administration at The Robertson College, Winnipeg, Manitoba, Canada in 2016. Upon the completion of his Canadian programme, He enrolled for a Ph.D. at the Lagos State University, Lagos State, Nigeria.
Rogers Ofime's interests in acting and filmmaking started when he was a young schoolboy in Ebute Metta Lagos, Nigeria. Very close to his family residence in Ebute Metta was Mapol Guest House where stage plays were rehearsed by the likes of late veteran actor Sam Loco Efe. On a certain day on his way back from school, Ofime saw actors rehearsing at the guest house and he joined the crowd to watch them. He eventually got home late in the evening that day and his father scolded him and instructed him against such behaviour, little did he know there was more to come. The next day, he went back to join the actors and he was severely reprimanded by the father. In spite of his father's reproval, Ofime was undaunted and he kept on going back as he was greatly fascinated by the acts and he soon joined "The Young Kolanut Group" at the age of 9.
The drama group was created to discover and train budding kid actors. Ofime's outstanding performance and dexterity caught the attention of late Sam Loco Efe who took great interest in him. Through the intervention and persuasion of an uncle and Sam Loco Efe, Ofime's father was convinced to allow him take the path of his passion and dreams. As a kid actor, he travelled around the country to perform stage plays with the leading actors at the time, and those experiences made it easy for Ofime to discover and own his niche from a young age.
Growing up, Ofime looked up to mentors such as Erika Klopper, Desiree Markgraaf, Tade Ogidan, and Richard Mofe Damijo. He also greatly admires the work of Steven Spielberg and Tyler Perry. Rogers Ofime's first major opportunity as a film producer was offered by Tade Ogidan, a foremost Nigerian director.
In 2001, Ofime began producing movies, television series, and commercials as a television production manager in Lagos, Nigeria and by 2005, Ofime partnered with South Africa-based film company, Sky Sweeper Films to produce TV commercials. During that time Ofime produced his first set of television commercials which enjoyed notable success and admiration.
Having noticed his outstanding performance and exceptional work ethic, in 2007, Ofime was head-hunted by top South African media company M-net and was tasked with the responsibility to produce a daily soap opera, Tinsel on the M-net/Africa Magic platform. And that opportunity was Ofime's big break in the television and film industry. The producer role on Tinsel was offered by Erika Klopper who greatly admired and believed in him. According to Ofime, "She believed in me when everyone doubted my ability to deliver a studio-based multi-cam daily series."
While working on Tinsel, he worked with a 120-member film crew, 15 recurring actors, and 500 supporting actors. The show went on to become one of the most viewed television series in Africa, having a viewership of several millions and syndicated across 48 African countries on satellite and local television stations.
With the success of Tinsel in the bag, Ofime having made his mark was later handed a huge production project by M-net to develop a telefilm initiative by putting together a team of over 120 film crew members to produce at least 80 telefilms in 2013, 60 telefilms in 2014 and 40 telefilms by 2015. The movie project initiative, which was a resounding success was called the Africa Magic Original Films (AMOF) project.
Ofime later relocated to Canada to set up his own production company, Theatron Media Incorporated. With the launch of Theatron Media, he has worked with several notable film producers and directors including Juliette Hagopian, Robert Peters, Curtis Graham, Paul Sunderman, and Steve Morrisson.
In 2020, he produced a movie titled "Voiceless." The movie sheds light on the various troubles faced by those living in the northern part of Nigeria. The movie has won several awards both locally and internationally.
Rogers Ofime is married to Olabimpe Ofime, a successful business analyst. They met in the university, and have been happily married since 2002. They have two children, Kevin and Philip.
While in Africa, his creative ability and strong leadership qualities did not only keep the team working together for over 7 long years, it also led the team of over 120 crew, 15 permanent actors and over 500 supporting actors to achieve an applaudable feat of receiving over 10 awards in 2 years.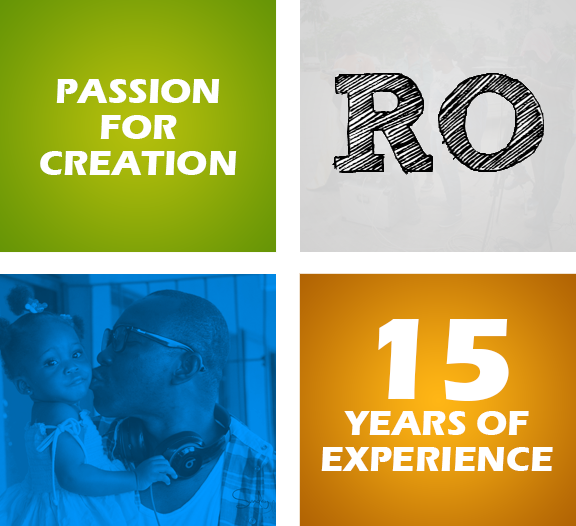 Furthermore, his aim towards fulfilling his innermost desire of bridging the gap between Africa and the rest of the world led to him moving to Winnipeg, Manitoba, where he set up his own production company named Theatron Media Incorporated with the sole aim of setting high and well desired industry standards for African filmmakers across the globe.

Over time, Rogers has worked hand in gloves with several other amazing local and international producers/directors in the industry such as Tade Ogidan, Alex Mouth, Segun Giwa, Greg Fibresima, Solomon Macaulay, Titus Open and a lot more.

One of his greatest achievements till date is being the first ever-Nigerian producer to embark on and successfully produce a multi-camera, studio based television daily soap in all of West, East and North Africa.

He finds passion in mentoring upcoming producers as well as making movies that will rank amongst the very best globally.

Some of the projects he had been part of are listed below;


Movies:
---
Madam Dearest, Protégé, Spinsters, Olive Branch, Homecoming, Blurred Lines, Closed Doors, Undertaking, Target, Dangerous Twins, Love, Playing Games, Maid of Honor, Complicated, 11am etc
TV Drama Series:
---
Tinsel (Daily Soap Opera), Project Fame, The Johnsons, The Intern, Business T.V Reality Show etc
TV Commercials:
---
Unicef, Nunu Milk, Ariel, First Bank, Diamond Bank, Maggi, Panadol, Ajinomoto etc
TV Documentaries:
---
Coca Cola- Happy is a paradox, Unilever- Touching lives, Ashaka Cement- Left Day, Governor Odili- Towards re-election etc.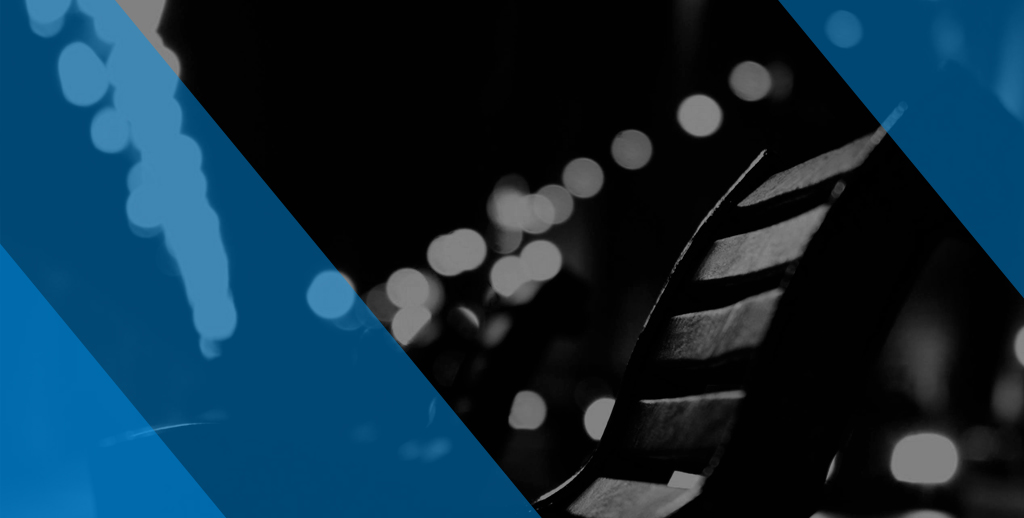 "Curiosity about life
in all of its aspects, I think,
is still the secret of great
CREATIVITY"
- Leo Burnett