BIOGRAPHY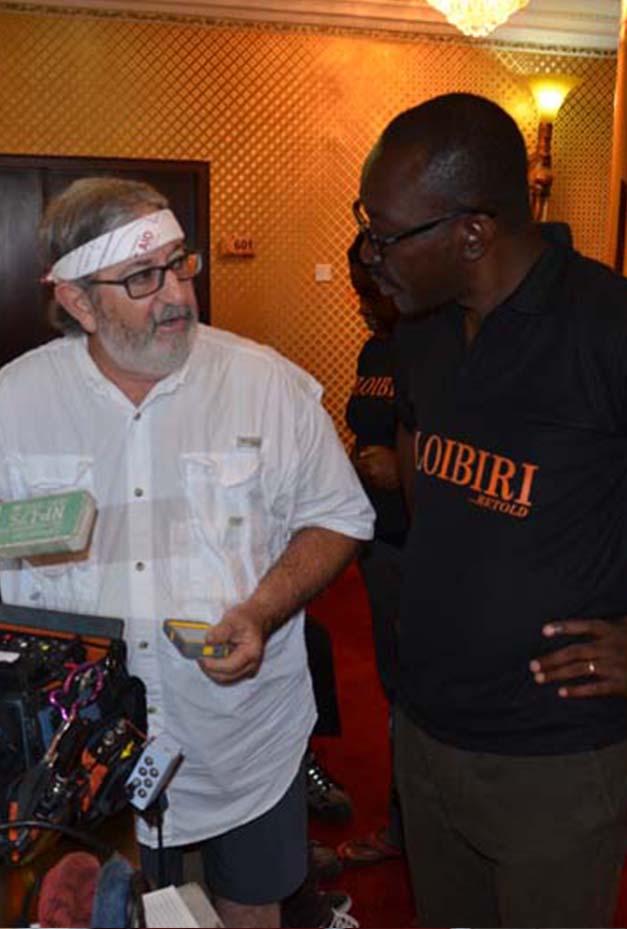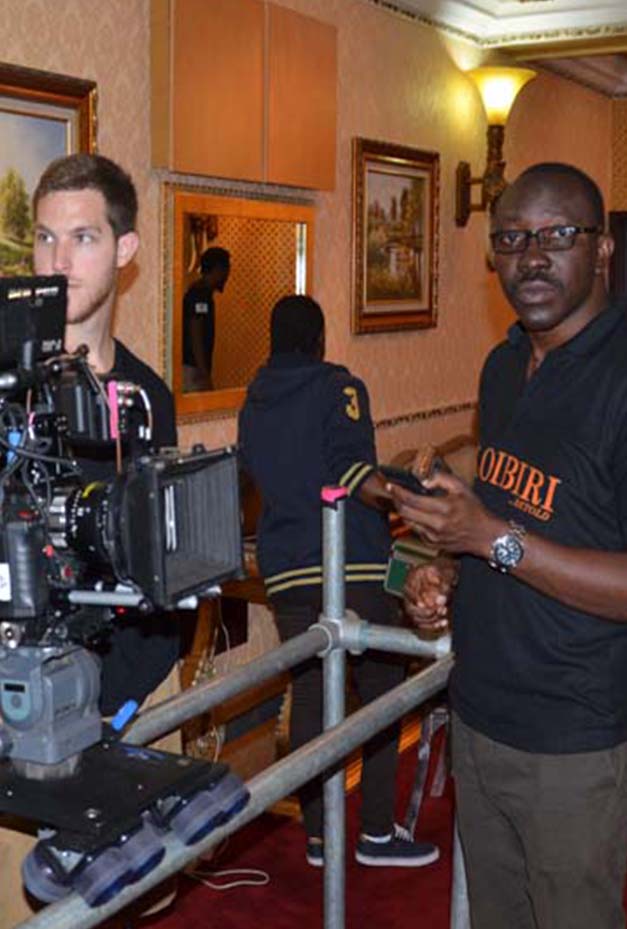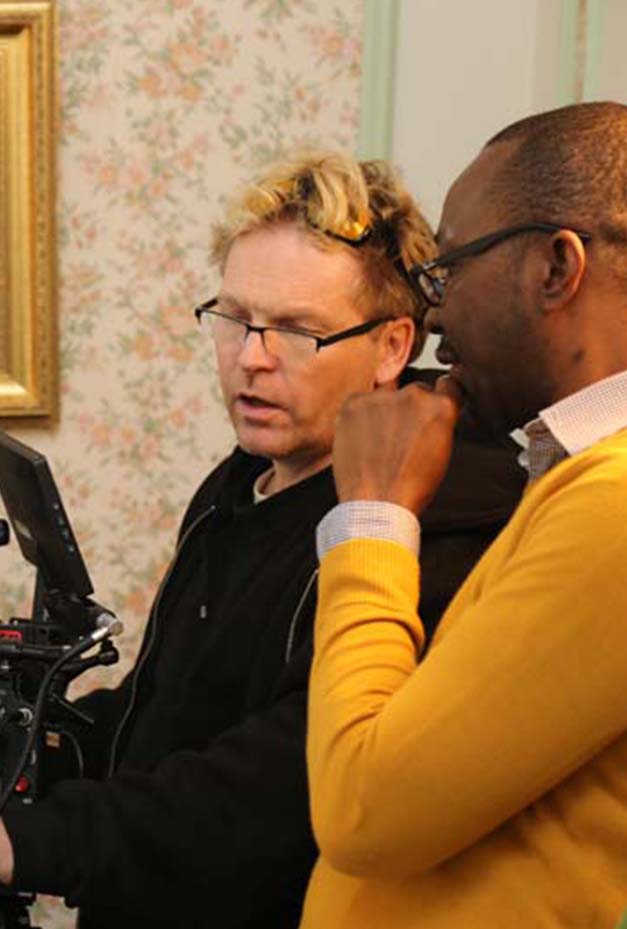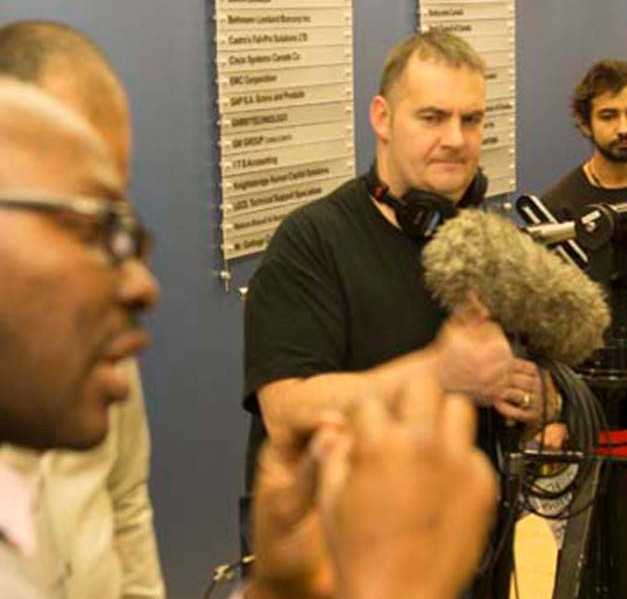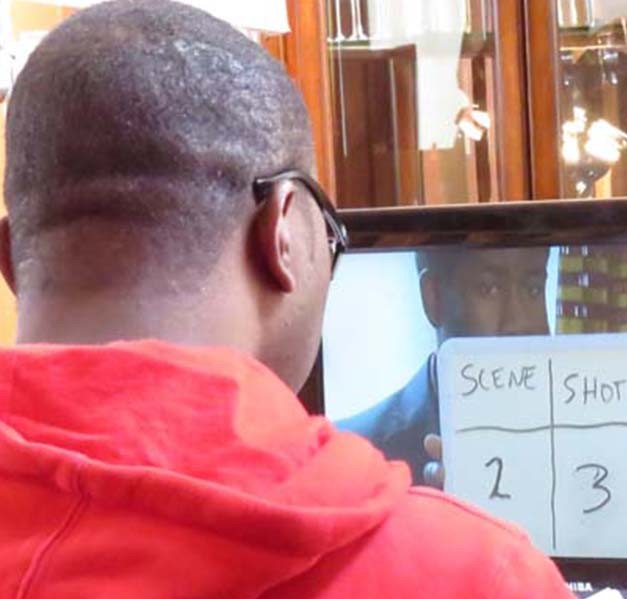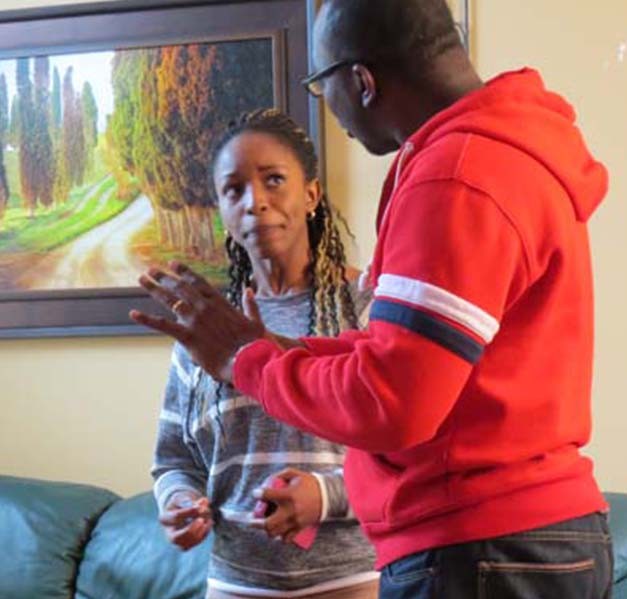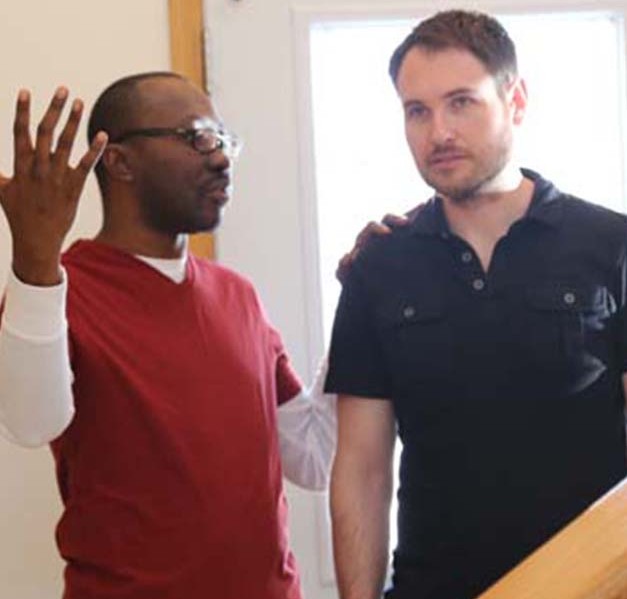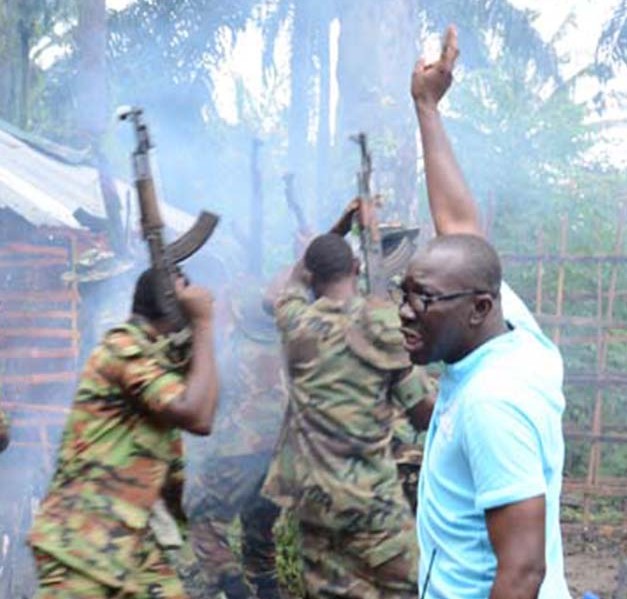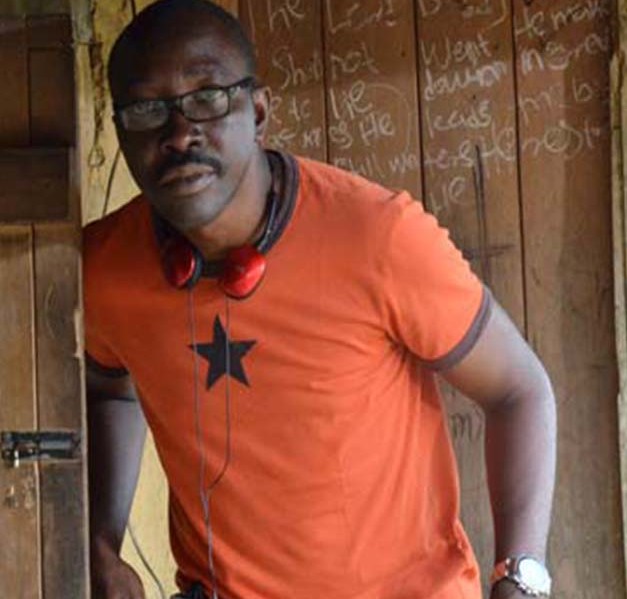 Rogers Ofime (born 10, 3, 1973) is a Nigerian born Canadian based film maker. Over the years his works have won him awards and accolades from around the world, making him one of the most renowned producers in Africa. He is the first Nigerian producer to embark on and successfully produce a multi-camera studio based television daily soap in all of West, East and North Africa.
Based in Winnipeg, Manitoba, Ofime runs a production company named Theatron Media Incorporated with the vision of setting high industry standards for African filmmakers across the globe. This objective has led him to over the years work with local and international producers and directors, the likes of Tade Ogidan, Erika Klopper, Juliette Hagopian, Robert Peters, Curtis Graham, Steve Morrisson and Titus Orpen.
Ofime's passion in mentoring young upcoming producers, as well as making movies that rank amongst the very best globally has seen him train tens of would be producers on production and producing from both experiential and theoretical point of view.
Early Life Ofime was born in Lagos Nigeria. In May 1985 he had his Primary School Leaving Certificate from St. Paul's Primary School in Lagos, Nigeria and then went on to get his Senior School Leaving Certificate from Iponri Grammar School in Lagos in June 1991. After his secondary education, in May 1994 he obtained a Certificate in Drama from the Obafemi Awolowo University, Osun, Nigeria and another Certificate in Music from the same university in May 1996.
In July 2000 he would graduate with a Bachelor of Arts (2nd Class Lower) BA Dramatic Arts from the Obafemi Awolowo University, Osun state, Nigeria. In October 2004 he obtained a Masters of Arts (PhD Grade) MA Theatre Arts from the University of Ibadan, Oyo state, Nigeria. In 2016, he graduated from Robertson College in Canada with and certificate in Business Administration. He is currently running his PHD at the Lagos State University, Lagos State, Nigeria.
Growing up he looked up to mentors such as Erika Klopper, Desiree Markgraaf, Tade Ogidan, Richard Mofe Damijo, and would grow to become a huge fan of Steven Spielberg and Tyler Perry. He had his first opportunity given to him by Tade Ogidan, a foremost Nigerian Director. But the opportunity that led to his breakthrough in the Television and Film industry was given to him by Erika Klopper. According to Ofime, "She believed in me when everyone doubted my ability to deliver a studio based multi-cam daily series."
Career Ofime's first stint in production was in 2001 as a television production manager. From that year till now he's produced several blockbuster movies, television commercials, television drama series as well as several documentaries.
After years of building a strong foundation as a production manager, he took a step forward in 2005 and teamed up with South African based outfit, Sky Sweeper Films to produce his first set of television commercial projects. The success of these projects meant that other production companies soon approached him for his skills and so in 2007, Ofime was appointed Line producer for Mnet's first multi-cam, studio based drama series in Nigeria.
Ofime's over 8 year's romance with Mnet, the biggest satellite television company in Africa birthed Tinsel, one of the most popular television series watched by millions across over 48 African countries on both satellite and local television stations and produced and directed in his native country Nigeria.
After a successful outing with Tinsel, Ofime embarked on yet another challenging project as he was called upon again by Mnet to start a Tele-film initiative where he was meant to put together a 120-member crew that will assist in producing 80 Tele-films in 2013, 60 films in 2014 and 40 films in 2015. The Tele-films and his several series received several accolades from around the African continent and over 10 awards in 2 years.
Personal Life Ofime is married to Olabimpe Ofime. They met in the university, have been married for 15 years and are have two kids together, Kevin and Philip.
In the Media At the 2017 Africa Magic Viewers Choice Award, AMVCA, a movie he produced, Oloibiri, was named Best Movie West Africa. A story of the historic town where Nigeria's first commercial oil discovery was made by Shell Darcy in June 1956, and starring Nigerian great actors like Olu Jacobs and Richard Mofe Damijo, Oloibiri beat 'A Trip to Jamaica', '76', '93 Days' and 'The CEO' to win the award.
On May 2015 Ofime was honoured with a plaque by the National Association of the Nigerian Theatre Arts Practitioners, NANTAP, as a certified thespian for his commitment to the development of arts and culture in Nigeria.
Awards and Nominations A list of Ofime's awards include Best Sitcom, AMVCA 2017, The Johnsons; Best actor in Drama, AMVCA 2017, Hotel Majestic; Best Actress in drama, AMVCA 2017, Hush; Best actor in Comedy, AMVCA 2017, The Johnsons; Best actress (gold award) International independent film awards Los Angeles, Price of Spice; Merit award (best short film), California, USA; Best Movie West Africa, AMVCA 2017.
Also there are, 'Best Foreign Film' Award, 2016 San Diego Black Film Festival, USA; 'Best Film' in Water Category', 2016 Green Me Global Festival for Sustainability, Lagos; Homevida 2016 Award for Feature Film category promoting Transparency, Accountability and Good Governance; 'Best Film' Award, 2015 NAFCA, Los Angeles; 'Best Screenplay' Award, 2015 NAFCA, Los Angeles; and The Audio Visual Award (TAVA) for the outstanding producer for 2011.
Selected Filmography Hotel Rush (2013), Fifth (2013), Roadside (2013), Kopa (2013), The Room (2013), Complicated (2013), Kin (2013), Prodigal (2013), Moving On (2013), Homecoming (2013), Olive Branch (2013), A Shot in the Foot (2013), Buffon (2013), Spinsters (2013), Night Raid (2013), This House is not for Sale (2013), Protégé (2013), Target (2013), Secret Lives of Yahoo Boys (2013), How to be Lola's Husband (2013), Undertaking (2013), Scarlet (2014), Oloibiri (2014)
MaJor Television Series Tinsel (1,200 Episodes between 2007 to 2014), Hotel Majestic ( 260 Episodes in 2015), Hush (260 Episodes in 2016), The Johnsons (933 Episodes from 2011 till date)
References http://pulse.ng/movies/amvca-2017-oloibiri-wins-best-movie-west-africa-id6318273.html http://pulse.ng/movies/rogers-ofime-why-i-created-zone-222-tinsel-producer-speaks-on-new-tv-series-id3856568.html http://pulse.ng/movies/rogers-ofime-nantap-honours-tinsel-producer-id3932539.html
While in Africa, his creative ability and strong leadership qualities did not only keep the team working together for over 7 long years, it also led the team of over 120 crew, 15 permanent actors and over 500 supporting actors to achieve an applaudable feat of receiving over 10 awards in 2 years.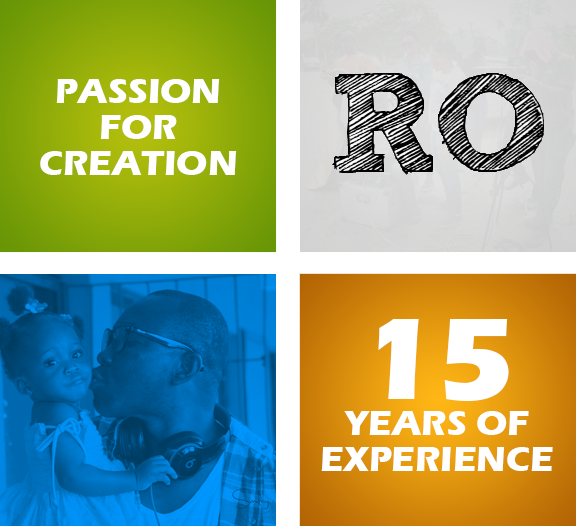 Furthermore, his aim towards fulfilling his innermost desire of bridging the gap between Africa and the rest of the world led to him moving to Winnipeg, Manitoba, where he set up his own production company named Theatron Media Incorporated with the sole aim of setting high and well desired industry standards for African filmmakers across the globe.

Over time, Rogers has worked hand in gloves with several other amazing local and international producers/directors in the industry such as Tade Ogidan, Alex Mouth, Segun Giwa, Greg Fibresima, Solomon Macaulay, Titus Open and a lot more.

One of his greatest achievements till date is being the first ever-Nigerian producer to embark on and successfully produce a multi-camera, studio based television daily soap in all of West, East and North Africa.

He finds passion in mentoring upcoming producers as well as making movies that will rank amongst the very best globally.

Some of the projects he had been part of are listed below;


Movies:
---
Madam Dearest, Protégé, Spinsters, Olive Branch, Homecoming, Blurred Lines, Closed Doors, Undertaking, Target, Dangerous Twins, Love, Playing Games, Maid of Honor, Complicated, 11am etc
TV Drama Series:
---
Tinsel (Daily Soap Opera), Project Fame, The Johnsons, The Intern, Business T.V Reality Show etc
TV Commercials:
---
Unicef, Nunu Milk, Ariel, First Bank, Diamond Bank, Maggi, Panadol, Ajinomoto etc
TV Documentaries:
---
Coca Cola- Happy is a paradox, Unilever- Touching lives, Ashaka Cement- Left Day, Governor Odili- Towards re-election etc.

"Curiosity about life
in all of its aspects, I think,
is still the secret of great
CREATIVITY"
- Leo Burnett